Welcome to the Personal Lines Knowledge Range – a suite of learning and development assets and tools built specifically for those in the consumer retail market.
What it is and who it's for
Built around the core product sets of motor, home, travel and pet, the learning covers the technical aspects of cover, and also ethical content relevant to all staff such as inclusive approaches to customer outcomes and dealing with vulnerable customers. This new content will help firms provide a holistic service to customers and to respond to increased regulatory demand for evidence of organisational purpose and investing in a positive culture.
There's something for everyone – from simple animations and short online courses for those just starting out, to professionally recognised qualifications – all designed and built by market practitioners to enable businesses to fill the knowledge gaps and empower staff to deliver expert guidance and support to customers. This also helps staff involved in the distribution of insurance products to work towards the 15 hours of Continuous Professional Development (CPD) expected under IDD each year.
Recognising the challenges many firms have in attracting and retaining quality talent – particularly in areas of high turnover, many of the knowledge range components are offered for free, and in a variety of formats. This makes them suited to those with limited time so that they can invest in their own skills and build a rewarding career, adding sustainable value to the business.
Find out more
Click the image below to watch our video.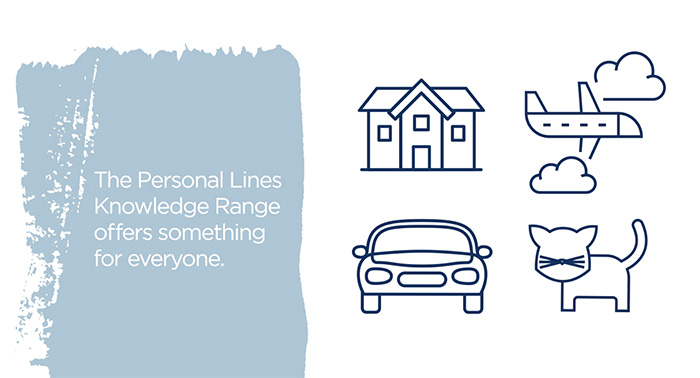 NEW Award in Motor Insurance

NEW Award in Home Insurance

NEW Award in Travel Insurance

NEW Award in Pet Insurance
Download the brochure or click on the tiles below to find more information on each of the components of the Personal Lines Knowledge Range and how they can be of value to you.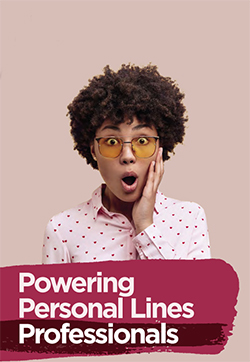 Personal lines proposition brochure (PDF)
If you have any questions, please check the personal lines FAQs or contact our Customer Service team on:
Individual learners: +44 (0)20 8989 8464 or customer.serv@cii.co.uk
Employers: +44 (0)20 8530 0996 or B2BSupport@cii.co.uk